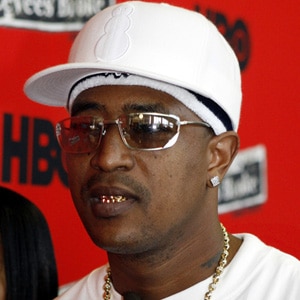 Two years after Corey "C-Murder" Miller

was convicted and sentenced to life in prison

for killing a teenage fan in 2002, his lawyers appear before a panel of appeals court judges in Gretna Wednesday morning to argue that he deserves a new trial. The argument ranges from allegations that the trial judge pressured jurors to reach a verdict, to prosecutors using unsubstantiated claims that the New Orleans-born rapper threatened witnesses to remain silent.



"No DNA," Miller's appellate team wrote in one of two briefs filed at the 5th Circuit Court of Appeal. "No fingerprints. No gun. No ballistics. No testing for gunshot residue. No incriminating statements. Not one piece of physical evidence directly linking Corey Miller to the shooting. The irreconcilable tales of two flip-flopping, deal-driven and reluctant (to testify) witnesses is the only evidence propping up the state's case."



Miller, who turned 40 this year while confined at the Louisiana State Penitentiary at Angola, will not attend. But family of the teen he is convicted of killing are expected to observe the argument.

Miller twice has been convicted of second-degree murder in the Jan. 12, 2002, death of Steve Thomas, a 16-year-old fan of the rapper's who was shot in the chest while being beaten by a throng of men in the now-closed Platinum Club in Harvey.

Former Judge Martha Sassone of the 24th Judicial District Court, who presided over the Miller case until voters ousted her in 2008 in a campaign that included attacks on her decisions in the rapper's case, tossed the first conviction in 2003 in siding with Miller's attorneys.

They argued that prosecutors hid evidence that would have helped their case.



While the 5th Circuit upheld the conviction in a split vote, the state Supreme Court sided with Sassone in 2005, setting the stage for a second trial. However, a second jury convicted Miller in August 2009,

in a 10-2 vote that capped off hours of contentious jury deliberation in which one juror allegedly emotionally collapsed and turned to reading her Bible and another juror said she voted to convict only to end deliberations.



A panel of three judges is scheduled to hear argument beginning at 11 a.m., from among the team of Harvard and New Orleans attorneys who signed on voluntarily to carry Miller's appeal, and Assistant District Attorney Terry Boudreaux, who heads District Attorney Paul Connick Jr.'s appeals division. Each side is expected to be limited to 15 minutes of oral argument, after which the judges will take the case under advisement until a ruling is released, perhaps months later.

Miller's appellate attorneys, who include John Adcock of New Orleans and Charles Ogletree, Ronald Sullivan and Robert Smith from Harvard University in Cambridge, Mass., accuse Judge Hans Liljeberg of basically forcing jurors to continue deliberations, despite their being hung.

Three of the jurors voted Miller innocent, one shy of a legal verdict to convict.

One of them wrote a note to Liljeberg saying she changed her vote to guilty "under duress" to end deliberations.

Liljeberg sent jurors back to deliberate more, and the jury returned hours later convicting Miller in a 10-2 verdict, the minimum allowed under Louisiana law.

"The circus-like atmosphere of the deliberations themselves scream mistrial,"

Miller's attorneys wrote.

"Sending the jury to deliberate further after one of its members provided the decisive tenth vote to convict 'under duress to get out of here' created an incalculably high risk that the same juror would return to the jury room and vote guilty despite the evidence so she could 'get out of there.'"



Liljeberg, the attorneys claim, should have declared a mistrial.



"The only message the jury could have received from the judge's repeated instruction to continue deliberating was: The only way to get out of here is to reach a verdict,"

the attorneys wrote.



In a Times-Picayune interview following the trial, Mary Jacob confirmed she was the juror who changed her vote "under duress," but later voted guilty because she felt that way.

The day after the trial, she said she regretted the decision and believed prosecutors did not prove Miller was guilty. Miller's attorneys reference the newspaper story in a footnote, insofar as Jacob was quoted as describing the deliberations.

Boudreaux, in his response brief, defended Liljeberg, saying the judge has discretion in determining how long a jury deliberates.

"There is no requirement that a judge declare a mistrial at the initial sign of trouble,"

Boudreaux wrote. They say Liljeberg also erred in not allowing the jury to hear again during deliberations a recording of a 911 call in which the caller provides information suggesting someone else shot Thomas. Authorities believe that the caller was one of the prosecutors' two witnesses who at trial claimed they saw Miller shoot the teenager.

No one else called 911, and no one identified Miller as the shooting in its immediate aftermath. Yet, Miller's attorneys say, the prosecutors

"insinuated that nobody said anything because Miller intimidated everyone, leading the jury to believe that but for Miller's intimidation, the prosecution would have had more witnesses to support their case."

Miller's attorneys also accuse prosecutors of cutting African-Americans during jury selection. They say prosecutors used eight of their 12 peremptory strikes to cut black potential jurors. The appeals attorneys don't break it down, but three of the jurors during Miller's trial were black, and two of them voted the rapper was not guilty.



They also argue Louisiana's allowing a non-unanimous jury decision to convict is unconstitutional. Only Louisiana and Oregon allow at least 10 jurors to agree in order to convict

.